MAIL ON LINE
By CHARLOTTE GRIFFITHS FOR THE MAIL ON SUNDAY
PUBLISHED: 17:50 EST, 11 October 2014 | UPDATED: 03:56 EST, 12 October 2014
The withering put-downs she delivers portraying the Dowager Countess of Grantham have become the stuff of Downton Abbey legend.
And in real life, it seems, Dame Maggie Smith can be just as formidable as her on-screen persona.
According to a cast member on the ITV drama, 79-year-old Maggie took a dislike to Richard E. Grant, who plays art expert Simon Bricker, when he was filming the current series – and gave him a cutting nickname, which has re-ignited a secret 20-year feud between the two great stars.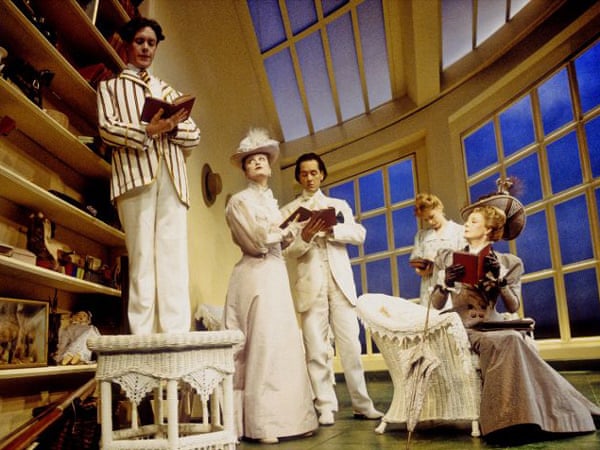 An source tells me: 'Maggie called him "Richard E. Can't" on set. It's a nickname she originally gave him years ago when they acted together in The Importance of Being Earnest, but she resurrected it when she caught him nodding off during a scene.
'She told him sternly: "If I can stay awake, you should be able to too." To be fair to Richard, it was a dinner scene being filmed on a hot day and the lights were boiling.'
Richard and Maggie first worked together in 1993 on a BBC adaptation of the Tennessee Williams play Suddenly Last Summer with Rob Lowe and Natasha Richardson, which was considered a flop.
Later that year they went on to work together again on a theatrical production of Oscar Wilde's The Importance Of Being Earnest at the Aldwych Theatre, and it was there that Richard claims their bitter feud first began. As the 57-year-old actor explains on his website: 'I was tortured by Maggie Smith the entire time.
Read more:
http://www.dailymail.co.uk/tvshowbiz/article-2789564/girl-town-s-daggers-downton-maggie-raps-sleepy-star.html#ixzz3FwPPZ0gR
Follow us: @MailOnline on Twitter | DailyMail on Facebook