BESTDAILY.CO.UK
Friday, Oct 24 2014 WRITTEN BY Olivia-Anne Cleary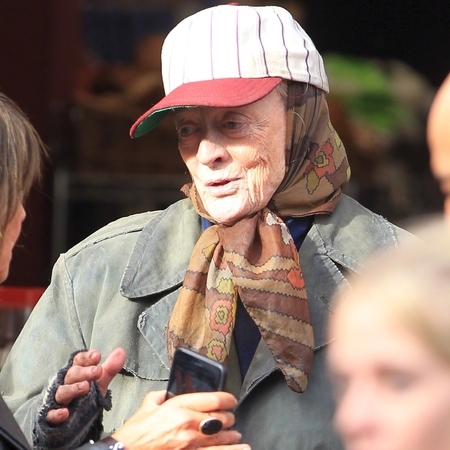 Based on a real life story, the film adaptation of the West End play depicts the troubled life of Miss Shepherd, a homeless pensioner who lived in a van outside playwright Alan Bennett's house.
In the 15 years she lived outside his home, Bennett formed an unlikely bond with the eccentric woman and allowed her to park in his driveway. When she tragically passed away in 1989, he decided to write a play honouring her life.
When opening up about their odd living arrangements, he said: "In giving her sanctuary in my garden and landing myself with a tenancy that went on eventually for 15 years, I was never under any illusion that the impulse was purely charitable. But I wanted a quiet life as much as, and possibly more than, she did. In the garden she was at least out of harm's way."
Tragically, upon her death, Bennett discovered his unusual outside neighbour was in fact a talented pianist who lost her home and job after suffering from a mental breakdown.
The Lady In The Van is expected to be released in 2015.
READ MORE HERE:
http://www.bestdaily.co.uk/showbiz/news/a605579/revealed-dame-maggie-smiths-shock-transformation.html