MIRROR
10:50, 26 March 2015 By Sam Adams
Hollywood A-lister Benedict Cumberbatch has arrived at Leicester Cathedral for the reburial of King Richard III.
The actor, who is as closely related to the late monarch as the Queen, will read a specially-penned poem by Poet Laureate Carol Ann Duffy.
Organisers kept Cumberbatch's appearance at the service in Leicester Cathedral a closely-guarded secret.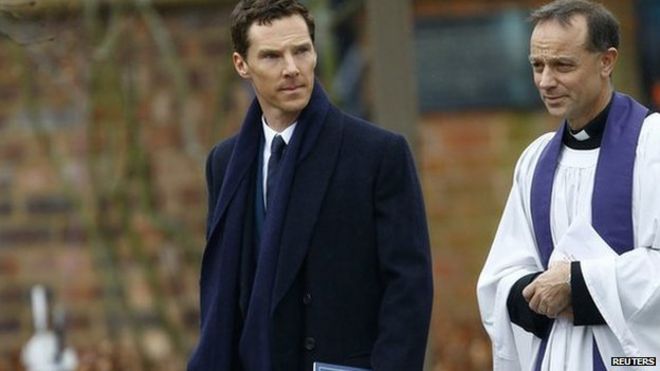 He is Richard's third cousin, 16 times removed, and is to play the last Plantagenet in a BBC adaptation of the War of the Roses.
Cumberbatch, star of 'The Imitation Game', will read the 14-line poem to the congregation of Royals, politicians and religious leaders.