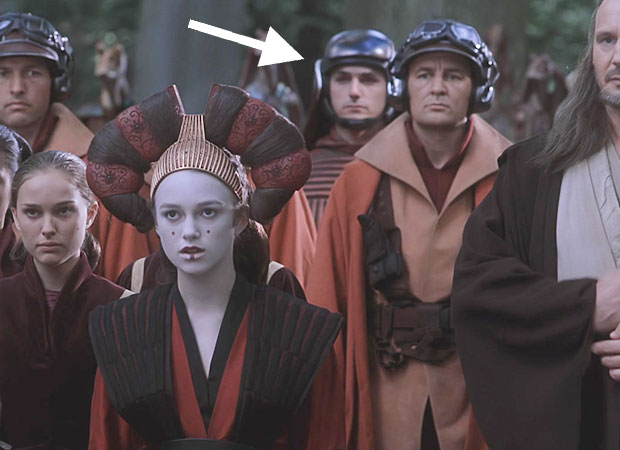 HOLLYWOOD
By: Matt Patches
December 16, 2012
The Hobbit: An Unexpected Journey is arguably the most important movie of Richard Armitage's career, exposing the actor known from British television like Robin Hood and MI-5 to a global audience for the first time. Surprisingly, though, it's not his biggest movie to date.
That honor goes to another prequel: the infamous Star Wars: Episode I - The Phantom Menace. As a budding actor, Armitage attended London Academy of Music and Dramatic Art while playing bit parts at the Royal Shakespeare Company. Like any actor looking to break out, Armitage was taking any film and television role that crossed his path.
Thus, he became "Bravo Fighter Pilot" in George Lucas' much-maligned sci-fi epic. The actor fondly remembers his brief time working on Star Wars, an experience that quickly exposed him as a Hollywood newbie. "Walking onto that set… I remember thinking, 'Why didn't they finish building the rest of the set?" Armitage tells Hollywood.com. "'Are they behind? They must be out of money.'"
Armitage is one of many famous faces who were still obscure to mainstream audiences back when The Phantom Menace hit screens back in 1999. Sharp eyes can catch a young Keira Knightley, a spot-on Natalie Portman lookalike, appearing as Padme's handmaiden Sabé. Lost in Translation and Somewhere director Sofia Coppola also appears as part of the Padme posse, while The Wire star Dominic West battles droids as one of the Palace Guards. Say what you will about the prequels, but they proved a breeding ground for young talent.
READ MORE HERE:
http://www.hollywood.com/news/movies/46173878/hobbit-star-richard-armitage-recalls-his-time-on-star-wars-phantom-menace-set?page=all