STV ENTERTAINMENT
January 28, 2014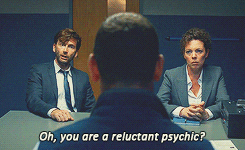 Crime drama Broadchurch has picked up the top drama award at last night's South Bank Sky Arts Awards.
The whodunnit – which starred David Tennant and Olivia Colman and screened on STV last March – collected the title of Best TV Drama at the ceremony, held at The Dorchester Hotel in London's Park Lane.
Also nominated in the same category were Top of the Lake and The Fall, but it was the cast and crew of Broadchurch who were smiling the widest at the end of the night.
Sky News quoted Colman as saying: "I'm excited. Ready to get on the booze!"
She went on to add: "Being in a room with these people who I consider so magical compared to us – no offence to actors, but, Darcey Bussell was here and there was clip of what she can do with her legs – it's humbling.
"Musicians and artists, it's exciting that we're all there and that we've had an impact on people's lives and they enjoyed what we did."
READ MORE HERE:
http://entertainment.stv.tv/tv/261927-broadchurch-picks-up-top-drama-title-at-south-bank-awards/