CLASSICALITE
Mar 13, 2014 12:14 PM EDT | Shane Jordan (s.jordan@classicalite.com)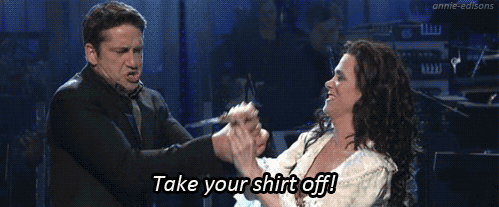 When it comes to finding the right woman, Gerard Butler, best known for his role in 300, must be the pickiest man in the entire world, or at least in Scotland. During a recent romance update, the actor, who dumped his 25-year-old super-model girlfriend Madalina Ghenea January because she reportedly wanted a ring, laments that he just hasn't found his on true love yet
Gerard Butler has certainly dated the cream of the Hollywood crop; at one time or another, he has been connected to Naomi Campbell, Angelina Jolie, Emmy Rossum, Cameron Diaz and even Jennifer Aniston.
But Gerard still hasn't found that special someone to share the rest of his life with; or as he told Daily Mail perhaps he just wasn't paying enough attention at the time:
I've have not met the one princess yet.
"That doesn't mean I have not met a lot of princesses along the way, but not the one and only yet.
"Or maybe I have and she might come back into my life at some point. You should never rule out anything. But am I seeing the one now? The answer, sadly, is no."
Though he reportedly dropped Italian actress Madalina Ghenea because she wanted him to pop the question, Gerard is serious about having a family in the future, it just t has to be with the right woman (via Daily Mail):
READ MORE HERE:
http://www.classicalite.com/articles/6703/20140313/300-gerard-butler-dating-update-dumped-girlfriend-model-madalina-ghenea.htm