HANDBAG.COM
Jun 25th 2014, 09:06 | By Francesca Menato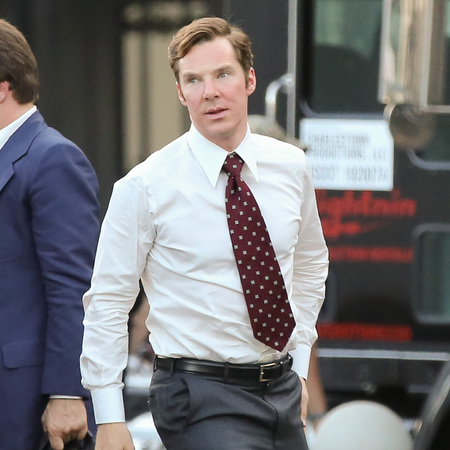 \\
Benedict Cumberbatch was spotted looking all handsome and Etonian on set of his new FBI movie Black Mass. Compare this to Johnny Depp, and see who's the hot one.
Benedict Cumberbatch was spotted on the set of his new movie Black Mass, looking ever so hot in his go-to look, a suit.
The British heartthrob may be off the market, but he's still doing what he does best, acting up a storm.
As usual he's looking all types of Etonian handsome.
Co-staring with Johnny Depp may have been a concern for any Cumberbitches arguing he's always the hottest guy on set.