DIGITAL SPY
By Tom Eames
Wednesday, Jun 11 2014, 8:06am EDT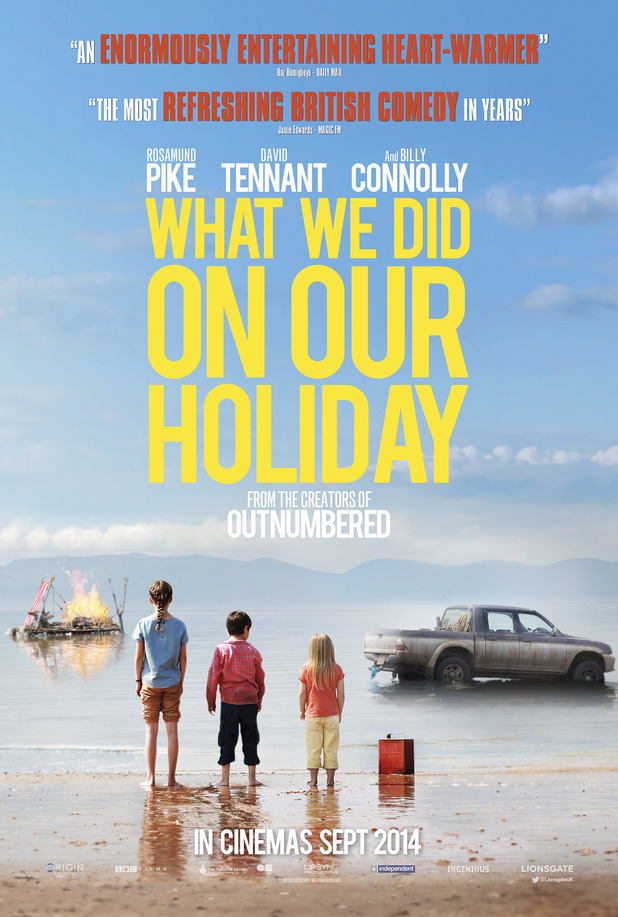 The film follows Doug (Tennant) and Abi (Pike) and their three kids, as they travel to the Scottish Highlands for Doug's father Gordie's (Connolly) birthday.
However, the parents soon realize that it is almost impossible for their children to keep a secret from the rest of the family.
The movie will be released at UK cinemas on September 26, 2014.
READ MORE HERE:
http://www.digitalspy.com/movies/news/a577039/david-tennant-rosamund-pike-in-what-we-did-on-our-holiday-trailer.html