WONDERWALL
Tuesday, June 10, 2014, 10:04am (PDT)
By Michael Mullen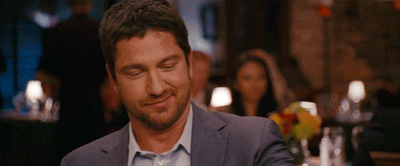 Gerard was born in Scotland, but his family relocated to Montreal when he was 6 months old. His parents divorced a year and a half later, and Gerard's mother moved back to Scotland with Gerard and his siblings. Gerard would later ask his mother, "I'm not going to see my dad, am I?" She told him, "No, I don't think so."
But that changed when he was 16: "I came home one night, and my stepfather said, 'Keep your jacket on, you're going into town. Your dad's here,'" Gerard said. "And I had to go into this restaurant and walk around this packed restaurant going from table to table literally looking at men going 'Is that my dad? Is that my dad? Is that my dad?' [Chuckles.] And then he finally stood up and he was the weirdest looking guy in the restaurant."
Gerard left Scotland and "went straight to Toronto [where his father lived] and spent a summer there." He made up for lost time with his dad -- "It hit me like a ton of bricks ... [but] I also found it really exciting: Suddenly, my father was in my life," he told Wonderwall exclusively.
The "300" actor also connected with his 8-year-old half-brother: "I'd heard rumors that I had a half-brother, but we hadn't spoken," he told Wonderwall. "I hadn't seen my father for so long that I didn't know if it was true."
The reality that he was now a big brother hit a 16-year-old Gerard on the night he arrived in Toronto when his younger half-sibling asked if they could sleep in the same bed: "I'm like, 'Oh my God. I'm a big brother!' It was really crazy," he said.
READ MORE HERE:
http://wonderwall.msn.com/movies/gerard-butler-talks-about-his-long-lost-father-1819022.story