DIGITAL SPY
By Katy FinbowTuesday, Feb 10 2015, 10:36am EST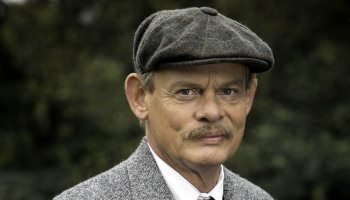 Martin Clunes stars as Sir Arthur Conan Doyle in a new trailer for ITV's Arthur & George.
The three-part series is based on the Julian Barnes novel of the same name, covering true events in the life of the Sherlock Holmes creator.
Following the death of his wife, Conan Doyle is encouraged to find something to occupy himself with. He soon discovers the case of George Edalji (Arsher Ali), who has been wrongly accused of several high-profile crimes.
Accompanied by his servant Alfred 'Woodie' Wood (Charles Edwards), the novelist sets out to prove George Edalji's innocence.
The series also takes a look at Conan Doyle's relationship with younger woman Jean Leckie, who eventually became his second wife.
Read more:
http://www.digitalspy.co.uk/british-tv/news/a627994/martin-clunes-is-arthur-conan-doyle-in-trailer-for-arthur--george.html#ixzz3RUTxYRer
Follow us: @digitalspy on Twitter | digitalspyuk on Facebook