HELLO MAGAZINE
March 25, 2015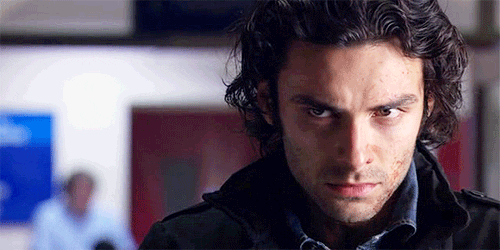 Aidan Turner's fans were having meltdowns last week when rumours circulated the actor had secretly popped the question to his long-term girlfriend Sarah Greene. They no doubt breathed a sigh of relief this week, however, when the Irish beauty revealed she and Aidan are not in fact planning a wedding.
She made the denial when spotted out and about in Dublin, having attended the JDIFF's Expressing Emotion: Actors in Conversation event with her beau.
"I'm not engaged," said Sarah, as reported by Goss.ie. Photographers had flocked to the event to capture the first photos of Sarah's engagement ring, but were left disappointed when they saw the actress' bare left hand.
Aidan and Sarah, who have kept their three-year romance largely out of the spotlight, were recently at the centre of engagement reports.
A source told the Sunday Express that the couple are "really close and happy" and that "marriage is the logical next step for them" – leaving some to jump to the conclusion that Aidan had secretly proposed over the Christmas holidays.
Speaking to HELLO! magazine in this week's issue, the handsome The Hobbit star admitted that he was "out of the loop" and unaware of the frenzy he has caused among his army of female fans.
"Is that a real thing?" Aidan laughed, when asked if he'd heard of Turner Fever. "Oh dear. I don't know anything about that. Sounds frightening though. I don't do social media and stuff so maybe I'm slightly out of the loop to a degree."
Aidan admitted that he doesn't read much about himself and the attention he spurs, especially online. "People don't tell me a lot of it either," he said. "My friends are under strict instructions not to tell me anything so I rarely hear of it, but I get a giggle when I do."
For the full interview with Aidan, pick up the new edition of HELLO! magazine, on newstands now.
READ MORE HERE:
http://us.hellomagazine.com/brides/2015032524226/aidan-turner-not-engaged-sarah-greene/