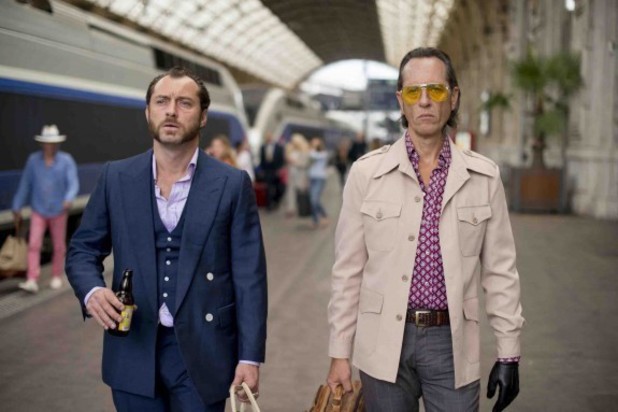 The first still from Dom Hemingway has been released.
Jude Law stars in the black comedy as a "funny, profane, dangerous and short-tempered" safe cracker, who has recently completed a 12-year jail sentence.
After being released, Hemingway (Law) embarks on a revenge mission, determined to collect what he is owed.
Law's co-star Richard E Grant appears in the image beside him, while Emilia Clarke, Demian Bichir and Jumayn Hunter are among the supporting cast.
Read more:
http://www.digitalspy.com/movies/news/a486761/jude-law-richard-e-grant-in-dom-hemingway-first-picture.html#ixzz2VFz9BgSx