CARTERMATT
11/3/2013
With us nearing the end of "Downton Abbey" season 4, now is the time that the series could really deliver the storytelling that it needs to really get us excited for the dropping of the curtain. (Warning: Spoilers!)
Tonight, the stories were reasonably scattered as the result of the Earl taking off overseas in order to try and help Cora's brother Harold deal with a matter, and the estate was left in the hands of many. The only real story to come out of this was Bates deciding to not travel with him, feeling as though he was still not ready to move forward with his own life with Anna.
Edith's big move – After spending several weeks trying to figure out what in the world she wanted to do when it comes to Michael Gregson, Edith made a big decision this week to have the child, regardless of whether or not she had a man to raise the little one with. She went as far as to go to an abortion clinic in order to weigh all of her options, but she could not do it. The fact that the show at least made an attempt to differentiate this from the other pregnancy storylines on the series over the years was fantastic.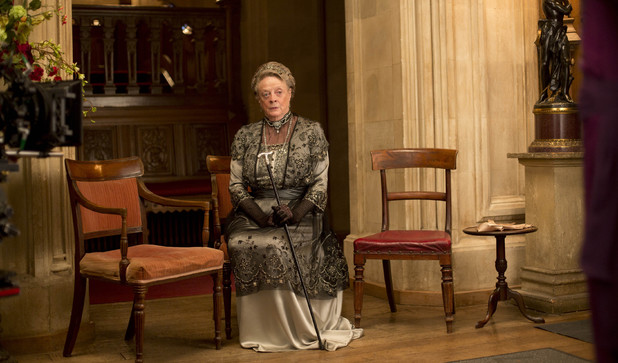 The other ladies – While Lady Rose continued to keep on her little secret romance with Jack Ross aboard a boat along the river (which was actually pretty romantic), Mary proved that she was willing to get her hands dirty courtesy of a nasty pig mission. She held her own, and she and Charles Blake started to finally figure out that there could be some common ground here; but, just to stir things up, Lord Gillingham arrived yet again. The unfortunate news here is that with Lord Gillingham of course comes Mr. Green … and now horror on the face of Anna. The man responsible for raping her has now arrived back in the Abbey again, and if Bates learns the truth, he is now very much a dead man. Given what Green said at the very end of the episode, that could be happening.
READ MORE HERE:
http://cartermatt.com/94182/downton-abbey-season-4-episode-7-review-edith-keeps-baby-did-violet-die/