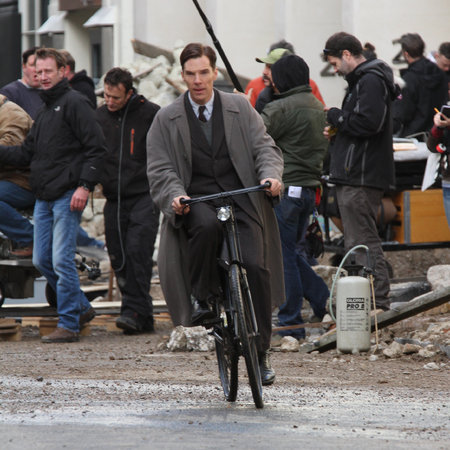 HANDBAG.COM
Nov 4th 2013, 10:40 | By Francesca Menato
Benedict Cumberbatch delighted fans and students in London yesterday when he was spotted filming for his latest film The Imitation Game.
He was seen cycling in character as the man behind the Enigma machine, Alan Turing.
Local students got to Twitter to post snaps of the famous actor outside their Library in north London.
READ MORE HERE:
http://www.handbag.com/celebrity/news/a528538/benedict-cumberbatch-spotted-filming-the-imitation-game-in-london.html