HUFF POST
By
Rachel McGrath
March 20, 2015
As Captain Ross Poldark, he'll be providing plenty of (often shirtless...) entertainment, so there's no better time to brush up on the facts.
The 31-year-old actor has previously appeared in a number of TV shows and trod the boards in numerous Shakespeare plays, but which films do you know him from? And which racy period drama gave Aidan his big break?
Find out everything you need to know with these 9 facts in 90 seconds…
1. The Irish actor was 23 when he first appeared on TV
Let's start with the basics, shall we? Aidan was born in Dublin in 1983, and he graduated from The Gaiety School of Acting in 2003.
After appearing in a number of plays, he was given his big break with 2007, when he won a guest role in 'The Tudors'.
2. Here's where you've seen him before
You probably recognise him from 'The Hobbit' films, in which he played the dwarf Kili (on the right).
The films' director Peter Jackson added the character of Tauriel, who isn't in the books, and created the franchise's key romantic storyline. (That's not Tauriel in the photo by the way, non-Hobbit fans, it's Richard Armitage as Thorin Oakenshield.)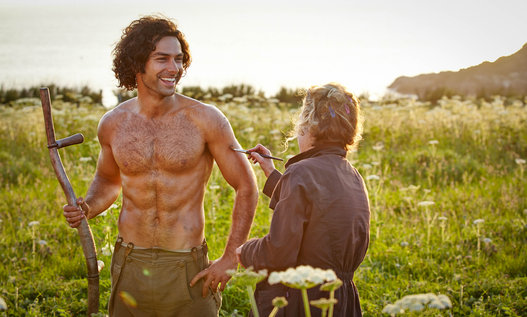 3. Aidan doesn't understand why people think he's hot
We know, right?!
Aidan wasn't best pleased when the BBC released this behind-the-scenes snap, and he told Newsbeat: "I don't know why the BBC are releasing photos of it. It's a bit strange."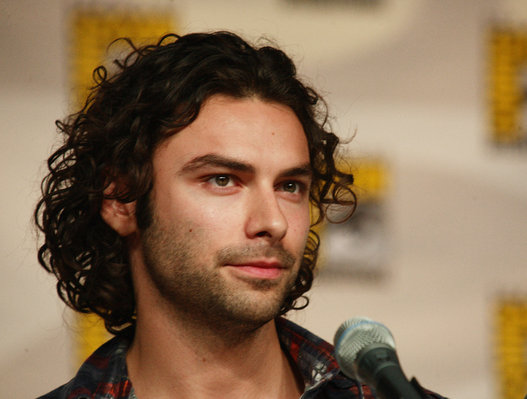 6. Aidan gets starstruck just like us
He's previously revealed how daunting it was to film 'The Hobbit' with Ian McKellen, and now, he's opened up about what it was like when Robin Ellis, the original Poldark, stopped by for a cameo.
"We had this scene together when we'd just started filming – a scene where Robin is a judge at a trial," he explained to The Telegraph. "After we'd filmed the scene, Robin turned to me and gave me a wink and a thumbs up."
8. We'll be seeing him half-naked a LOT
The actor has promised that he gets his kit-off multiple times in the series, not that we're counting or anything.
Aidan spent an awful lot of time in the gym while filming, and he's previously stated: "I hate the gym. Working all day and then doing 90 minutes in the gym is a pain, but it's part of the job."
READ THE ENTIRE ARTICLE HERE:
http://www.huffingtonpost.co.uk/2015/03/19/aidan-turner-poldark-hobbit-facts-pictures_n_6902894.html