FASHION AND STYLE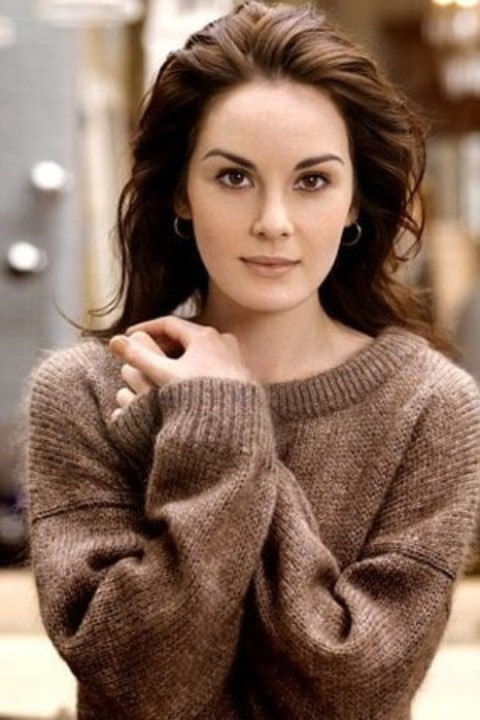 New cast members have been announced for "Downton Abbey" Season 5 – and that's good news, because new rumors say that Michelle Dockery may leave the show after the season.
Deadline reports that Richard E. Grant, who has had multi-arc guest starring runs on shows including "Girls" and "Doctor Who," will play Simon Bricker, who visits Downton as a guest of the Granthams.
Anna Chancellor ("Hysteria," "The Hitchhiker's Guide to the Galaxy") will play Lady Anstruther, in a guest role.
Rade Sherbedgia ("The Legend of Hercules," "In The Land of Blood and Honey") will play Kuragin, a Russian refugee who has fled the Russian revolution after WWII.
"We are delighted to welcome these talented actors to the world of Downton," said executive producer Gareth Neame. "The characters they play are set to bring yet more excitement and intrigue to the show."
Returning guest cast members Dame Harriet Walter (Lady Shackleton) and Peter Egan (Lord Flintshire) are also set to reprise their roles.
The new actors may be needed, as new rumors suggest that star Michelle Dockery is considering leaving "Downton Abbey" to pursue a film career.
A source told the Daily Mail that Dockery, 32, will return to "Downton," but that Season 5 will be her last.
"Michelle loves Downton, but things are taking off for her and the TV filming schedule is seven months long, leaving little time for anything else," the source said.
"She's the talk of Hollywood. Steven Spielberg is said to have asked for a meeting."
READ MORE HERE:
http://www.fashionnstyle.com/articles/16483/20140217/downton-abbey-season-5-spoilers-girls-actor-richard-e-grant-others-join-cast-list-will-michelle-dockery-leave-the-show.htm