METRO
Sarah Deen
Friday 14 Mar 2014 5:53 pm
Tilda Swinton has become the latest celebrity to experience Tom Hiddleston's knack for uncanny impressions.
Tilda stars in Jim Jarmusch-directed vampire flick Only Lovers Left Alive with Hiddleston, and revealed that her co-star spent a lot of their time together dazzling her with impressions.
Speaking to The Hollywood Reporter, she said: 'We just sort of chewed it and had a great time. We were nocturnal quite a lot, and we played all sorts of silly stuff. He does quite a lot of impressions pretty constantly.'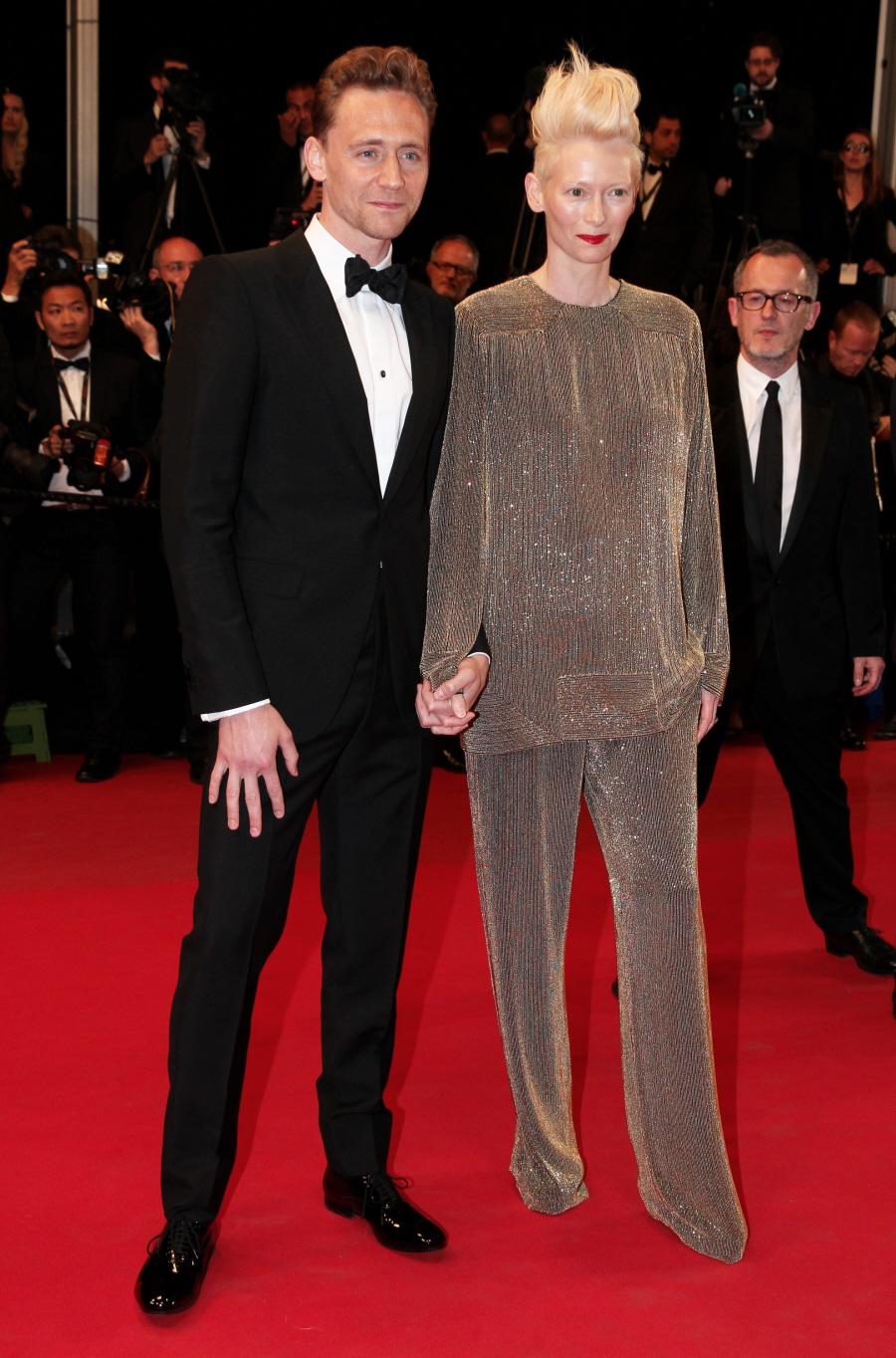 While admitting she hadn't heard Tom do an impersonation of her she added that 'I have seen his Jim Jarmusch and its very good!'
Hiddleston has been getting Hiddlestoners hot under the collar with his scarily accurate mimicry, but which impression is the best? Here's our (not definitive) ranking.
5) Chris Evans
Captain America Chris Evans has starred with Hiddleston in Marvel's Avengers Assemble and Thor: The Dark World (albeit briefly), and the pair have done quite a few press rounds, so its unsurprising that Tom has got Evans' mannerisms on point.
Verdict: While cute, it's not one of Tom's better ones though, and nothing beats Evans' actual speaking voice. Nothing.
4) Samuel L Jackson
It's a big risk taking on someone as legendary as Samuel L Jackson, but not only does Tom have a go, he puts a Jackson spin on his much-loved Marvel villain Loki.
Verdict: The 'I am burdened with glorious mother*****g purpose' line is gold, but you can't take on Samuel L Jackson and win.
3) Cookie Monster
READ MORE HERE:
http://metro.co.uk/2014/03/14/from-the-cookie-monster-to-alan-rickman-ranking-tom-hiddlestons-5-best-impressions-4577259/