YAHOO CELEBRITY UK
By Nikki Barr | omg – Mon, Apr 7, 2014 11:44 BST
Michael Fassbender and Naomi Campbell are apparently dating. Copyright (Splash)
As if things couldn't get any worse than him already not being our boyfriend.
Michael Fassbender has broken our hearts after apparently being spotted snogging Naomi Campbell.
So not only are we not swapping spit him on a daily basis, he's instead doing the pants dance with a ruddy supermodel.
According to The Sun (damn them, DAMN THEM TO HELL), the pair were spotted kissing at club Coya in Mayfair last week.
A spy claimed to see the couple cordoned off in a 'VIP area' and were totally sucking face in front of the rest of the club.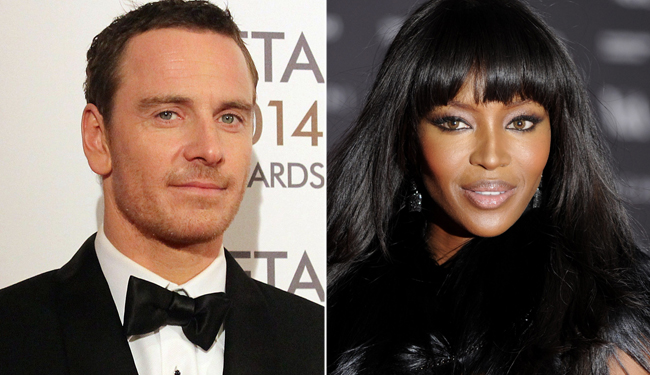 Apparently, Naomi had spent the earlier part of the evening at a separate fashion event, where she was overheard telling pals about her date later that evening.
Michael was thought to be dating his 12 Years A Slave co-star, Lupita Nyong'o, although clearly not any more.
More recent rumours suggest he's been spending plenty of time with model Madalina Diana Ghenea, we can't TAKE ANY MORE OF THIS.
READ MORE HERE:
https://uk.celebrity.yahoo.com/gossip/omg/michael-fassbender-dating-naomi-campbell-devastation-hits-us-hard-104408277.html