BBC AMERICA
By Leah Rozen | Posted on April 9th, 2014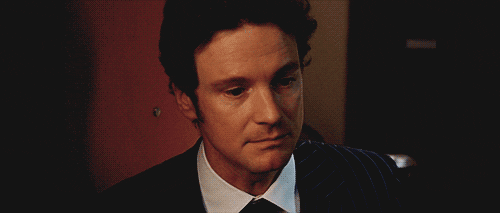 Benedict Cumberbatch isn't the only one who has been busy, busy, busy. So has fellow English actor Colin Firth.
The Oscar winning star, who has been absent from movie screens since the release of the little seen road movie Arthur Newman nearly a year ago, has a surfeit of new films opening in the next few weeks and months.
Colin Firth attends the New York premiere of The Railway Man on Monday, April 7, 2014. (Andy Kropa/Invision/AP)
First up is The Railway Man, an inspirational drama based on a true story that arrives in movie theaters this Friday (April 12). Firth portrays Eric Lomax, a middle aged, British World War II vet who can't put to rest his memories of being tortured by the Japanese when, as a soldier, he was a prisoner of war in Burma. Nicole Kidman plays the sympathetic woman he marries who helps him confront his past.
Here's the scene where Firth and Kidman's characters first meet:
Come May 9, Firth will play a Yank and a Southerner when he portrays a private investigator in Devil's Knot. His character, based on a real person, volunteers to help the lawyers defending a teenager who, along with two other teens, was tried and convicted–many believe mistakenly–for the killing of three young boys in 1993 in a celebrated case that came to be known as the West Memphis Three. The film, which had its premiere last fall at the Toronto Film Festival, suffered in the estimation of most critics when compared with earlier, more thorough documentaries on the same topic.
Here's a trailer: