METRO
Sarah Deen
Metro web reporter. Dabbles in film, TV, music and magic.
Saturday 12 Apr 2014 6:35 pm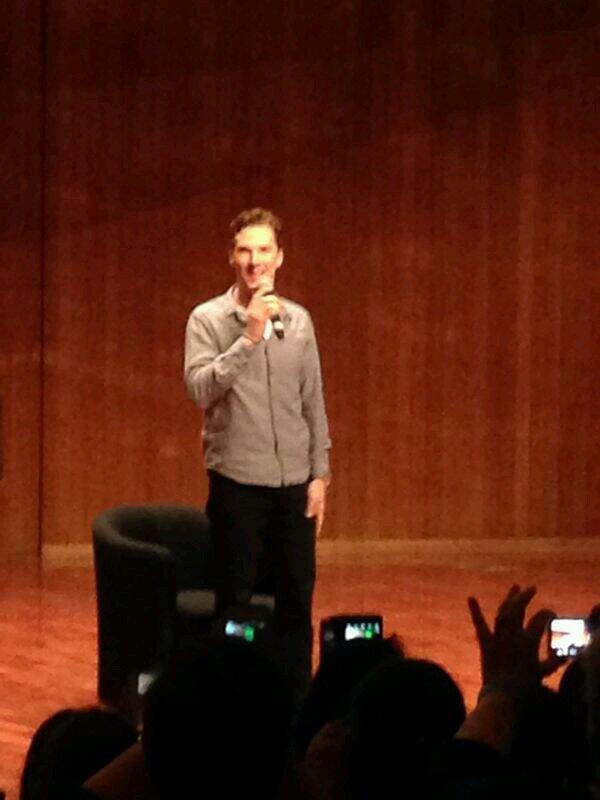 Benedict Cumberbatch has put an end to rumours that he has a part in Star Wars Episode 7.
The actor has said that an appearance from him in JJ Abrams' blockbuster 'won't happen' despite wanting a part in it.
Australian entertainment site The Iris, who was live tweeting Benedict's Q&A at OzComicCon, reports him as saying: 'I would've liked a part in JJ's new Star Wars but it won't happen sadly.'
He also dismissed the chance of being involved with another hugely popular sci-fi series, Doctor Who.
'I'm never gonna play The Doctor and nothing to do with the Whoniverse' he revealed.
You can almost hear the dreams of thousands of Whovians shattering into tiny pieces.
READ MORE HERE:
http://metro.co.uk/2014/04/12/benedict-cumberbatch-rules-himself-out-of-star-wars-episode-7-sadly-it-wont-happen-4697414/