PEOPLE
BY WADE ROUSE @waderouse
11/05/2014 AT 03:00 PM EST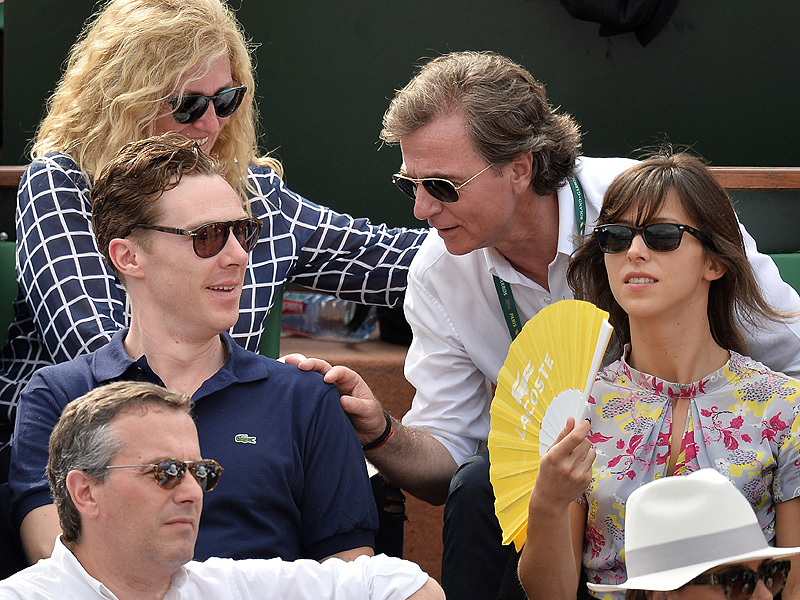 Benedict Cumberbatch and Sophie Hunter
LAURENT ZABULON/ABACA
It's no mystery that the surprise engagement of Sherlock Holmes actor Benedict Cumberbatch to Sophie Hunter on Wednesday would set tongues a-wagging – and some hearts a-breaking.
The emotions expressed on social media were far-reaching, and here are just some of the better reactions to the news that Cumberbatch is now off the market?
"There goes the Internet today," wrote Carrie in response to PEOPLE's announcement of his engagement. "Congrats!"
"And that's the sound of millions of teen hearts breaking," wrote THE_Jamie.
Others, like Southern Gal, were already defending new turf: "Everyone take 3 steps back from Tom Hiddleston because if he goes off the market too I'm done lol."
Twitter, of course, was a 140-character hotbed of hilarity and heartbreak.
"Republicans surge and Benedict Cumberbatch engaged," @sactotrixie Tweeted. "I'm going to bed."
Longtime Late Show with David Letterman producer @Justin_Stangel Tweeted, "Benedict
Cumberbatch is engaged! WTF???? Didn't he read any of my letters?????"
And on PEOPLE's Facebook page, Ninette Guin commented, "Lucky girl! LOVE him! With that voice I could listen to him read the phone book."
Kathryn McClung wrote, "*bursts into tears* life means nothing now," while Cathy Clary-Fligg was already looking ahead.
"Yay!" she wrote. "Cumberbabies!"
READ MORE HERE:
http://www.people.com/article/social-media-reaction-benedict-cumberbatch-engaged