INDIEWIRE
By Kevin Jagernauth | The Playlist
December 30, 2014 at 10:09AM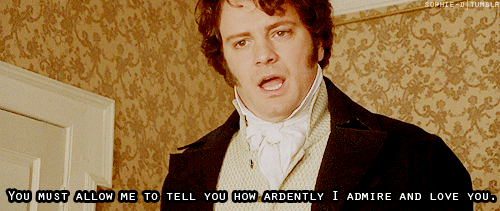 It's a bit surprising given that Fox had pushed the movie out of its original fall release date into early 2015, and that the movie itself — a violent, tongue-in-cheek riff on the spy genre starring Colin Firth and Samuel L. Jackson — doesn't exactly scream critic bait. But it seems Vaughan has pulled it off, creating a big piece of popcorn entertainment that works on all levels, even if some of the button-pushing sequences and alleged sexism are expected to create some controversy. "Kingsman: The Secret Service" opens on February 13th. Here's what the critics had to say:
The Guardian: "They say the clothes make the man, and these are some killer duds....Despite the presence of grandfatherly Michael Caine, Kingsman's tone is about as far from the Christopher Nolan-style superhero film as you can get. Verisimilitude is frequently traded in for a rich laugh. The action scenes delight with shock humour. It's violent, but not gory, ready-made for word balloons reading 'OOOF' or 'KRAKOOM.' "
(there is absolutely no reason for me to include this GIF except for the obvious)
Empire: "Perhaps the riskiest mainstream movie in years, Vaughn's love letter to spy movies may be uneven in places, but it's ultra-violent, envelope-pushing, and fun enough to overcome the flaws. Bond with the stabilisers taken off."
The Wrap: "The fifth and, yes, best film from director Matthew Vaughn ('Layer Cake,' 'X-Men: First Class'), 'Kingsman: The Secret Service' is a startlingly enjoyable and well-made action film leavened by humor and slicked along by style, made by, for, and about people who've seen far too many Bond films."
THR: "As he did in 'X-Men: First Class,' director Matthew Vaughn strikes an energetic balance between cartoonish action and character-driven drama, though the tinge here is darker, with a story that hinges on matters of climate change, the insidiousness of technology and the class divide. The mix grows less seamless and the story loses oomph as it barrels toward its doomsday countdown, but the cast's dash and humor never flag. And if the movie sometimes panders shamelessly to fanboys, that could serve it well upon its February release, when it goes head-to-head against a fantasy of another persuasion: 'Fifty Shades of Grey'….Reviewed in nearly final form, the widescreen feature pops with sharp action, including a brief bit of parkour and a car chase in reverse."
READ MORE HERE:
http://blogs.indiewire.com/theplaylist/early-rave-reviews-roll-in-for-kingsman-the-secret-service-20141230