BBC NEWS
By Natalie Jamieson
Newsbeat entertainment reporter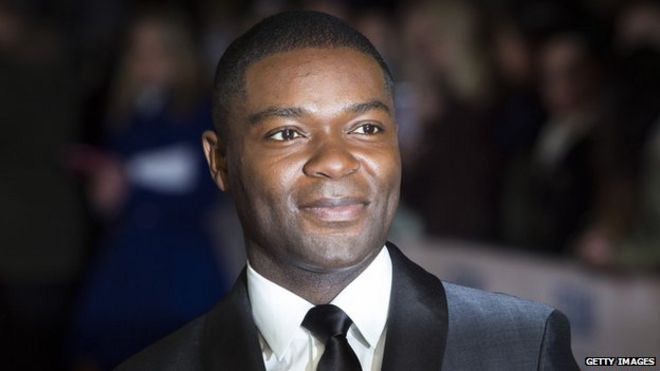 David Oyelowo has defended fellow British actor and friend, Benedict Cumberbatch, for using the term "coloured" during an interview.
Cumberbatch has apologised and said he was "devastated to have caused offence" after using the word on a US TV show to describe black actors.
"I think it's ridiculous," Selma star Oyelowo told Newsbeat.
"When you look at what he was actually saying it's clear that he's a huge supporter of black performers."
David Oyelowo was speaking at the UK premiere of Selma, in which he stars as 1960s civil rights activist Martin Luther King, Jr.
Cumberbatch mentioned David Oyelowo and Chiwetel Ejiofor as part of a wider discussion with US talk show host Tavis Smiley about diversity in the film industry.
"To attack him for a term, as opposed to what he was actually saying, I think is very disingenuous and is indicative of the age we live in where people are looking for sound bites as opposed to substance."
The actor also said he had spoken to Cumberbatch about the controversy that flared up online over the past few days.
"I reached out to him in support and said I think it's ridiculous," he said.
When asked if he felt Hollywood and the film industry had an issue with diversity, Oyelowo replied with a resounding "absolutely".
"You can see that in the fact every time a film of this size and stature comes up.
"We're talking about diversity again and that's because there isn't enough of it."