THE TELEGRAPH
24 MAY 2016 • 4:51PM
Keira Knightley at the opening night of La Traviata - the Sofia Coppola directed Opera
CREDIT: REX
Kim Kardashian and Kanye West revealed themselves as surprise fans of the opera last night: "Awesome," was Kanye's verdict on the performance of Verdi's La Traviata he'd just seen. "My husband always takes me to the opera - we love to go," added Kim. They were joined in the stalls by Keira Knightley, Elizabeth Hurley, Luke Evans and Diane Von Furstenberg, all of whom had jetted to Rome to see the show alongside a host of Italian fashion and film stars including Monica Bellucci, Silvia Venturini Fendi and Frida Giannini.
Sofia Coppola
Opera is of course becoming increasingly popular, but this particularly glittering crowd was drawn by more than soprano Francesca Dotto's top notes playing the doomed heroine, Violetta Valery. It was Valentino Garavani, founder of the Valentino fashion house, who sparked their interest when he decided to stage the opera. The beleaguered Teatro dell'Opera di Roma - suffering from a funding crisis - was happy to agree when the designer promised to supply the costumes himself, not only for the consumptive courtesan of the title but also for her friend and fellow seductress Flora.
The entire chorus was visibly thrilled to be singing in draped, pleated and expertly fitted gauze gowns designed by a top couturier rather than scruffy old hand-me-downs. Costumes for Dotto and Anna Malavasi (Flora) were made in the Valentino couture atelier under the eyes of Maria Grazia Chiuri and Pierpaolo Piccioli, the Valentino creative directors now the man himself has stood down.
Not content with creating the costumes, Mr Garavani attracted the talents of Sofia Coppola, Oscar-nominated director daughter of Francis Ford, to direct the piece ("Opera. Rome. Valentino - how could I say no?" she's said of taking the helm at her first opera), and Nathan Crowley who designed the sets for Batman Begins and Dark Knight.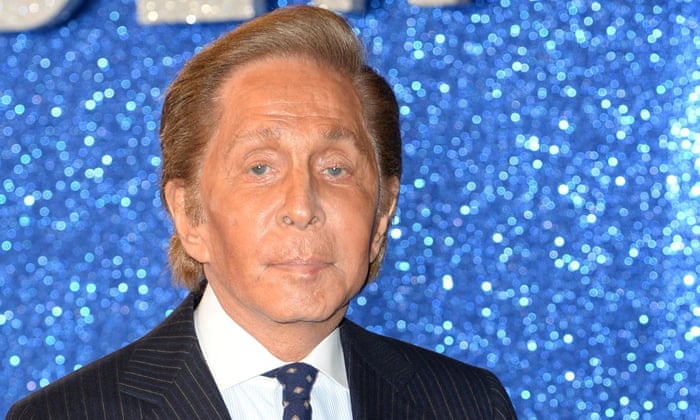 Valentino Garavani
The combination looks like a winning one. The so-called most fashionable opera ever to be staged has already taken almost £900,000 in advance ticket sales against a total cost of £1.3million, according to WWD.
READ MORE:
http://www.telegraph.co.uk/fashion/events/keira-knightley-leads-the-stars-at-opening-of-la-traviata---the
/