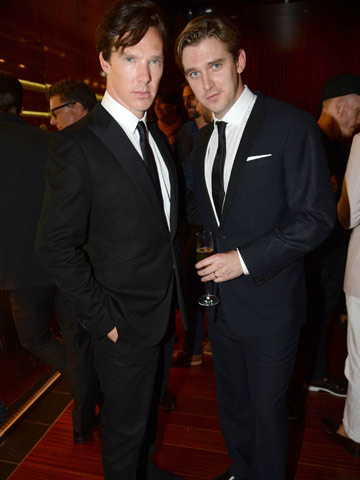 Former Downton Abbey star Dan Stevens has confessed to ribbing Benedict Cumberbatch for criticising the popular show.
Dan starred as leading man Matthew Crawley in the hit ITV series until he left in a very dramatic fashion at the end of the Christmas special last year.
Awkwardly Dan has gone on to star alongside Benedict, 36, in upcoming film The Fifth Estate and he admits to taking the opportunity to tease his co-star over the remarks.
'Poor Benedict. I tease him about it every time I see him,' Dan, 30, tells Event Magazine.
'It's an easy way to make him feel bad.'
Benedict, who starred in rival period drama Parade's End, blasted Downton Abbey's portrayal of World War I.