The star of stage and screen will be joining us live online on 18 July to talk Macbeth in Manchester. So what do you want to know?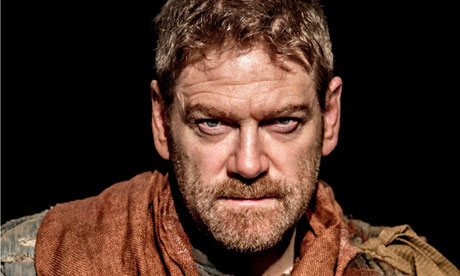 Scottish power ... Kenneth Branagh in Macbeth at the Manchester international festival Photograph: Johan Persson
Since he burst on to the scene as an impetuous Henry V at the Royal Shakespeare Company in the mid-1980s, there isn't much Kenneth Branagh hasn't done: directed, written and starred in big-budget Hollywood movies, set up his own touring theatre troupe, rivalled Olivier in popular, cinematic Shakespeare – not to mention brought a touch of glowering Scandinavian noir to these shores in the British version of Wallander.
Branagh currently bestrides the stage as Macbeth at the Manchester international festival, his first time doing live Shakespeare in a decade: it's a visceral production for which a deconsecrated Victorian church has been stripped bare and filled with churning mud (the fight scenes are so full-blooded that one of the cast ended up in A&E last week). The Telegraph called it a "thrilling, cinematically fluid account"; the Guardian's Michael Billington compared Branagh's own performance to Olivier. Tickets for the live performance have long since sold out, but the production will be streamed live to cinemas in the UK and Ireland this Sunday, 20 July, and to cinemas around the world in October.
READ ABOUT THE LIVE Q & A HERE:
http://www.guardian.co.uk/stage/2013/jul/17/kenneth-branagh-live-q-and-a