STV ENTERTAINMENT
Bang
5 January 2014 00:15 GMT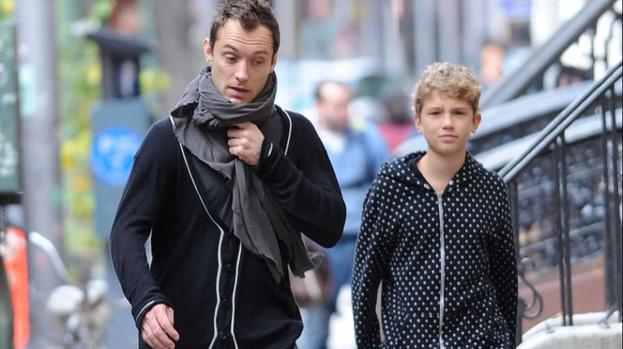 Jude Law's children keep him sane.
The actor - who is currently starring on stage in Shakespeare's 'Henry V' in London - claims his four children; Rafferty, 17, Iris, 13 and Rudy, 11, with ex-wife Sadie Frost and four-year-old daughter Sophia Lee with model Samantha Burke, are ''in equal parts delighted and embarrassed'' by his job but also the force which keeps him grounded.
He told USA Today newspaper: ''[Acting] is what I get to do only in the hours I'm not [parenting], which is everything to me. My children keep me sane in what is a mad world - particularly mad if you choose to be an actor.''
'Henry V' runs until February, at which point 'The Talented Mr. Ripley' star is looking forward to being able to take some time off.
He added: ''I'll be unemployed as of then. It's not like I want to stop working - it's not like I can. You've got to pay the bills, like everyone else. [But] I'm not desperate. ''There's a certain physical demand to doing eight shows a week, and I haven't had a break in 18 months. By February I'll be quite ready for a break, and I'm going to take one.''
READ MORE HERE:
http://entertainment.stv.tv/showbiz/332538-jude-law-my-children-keep-me-sane/