DIGITAL SPY
By Catherine Earp
Saturday, Mar 8 2014, 9:04am EST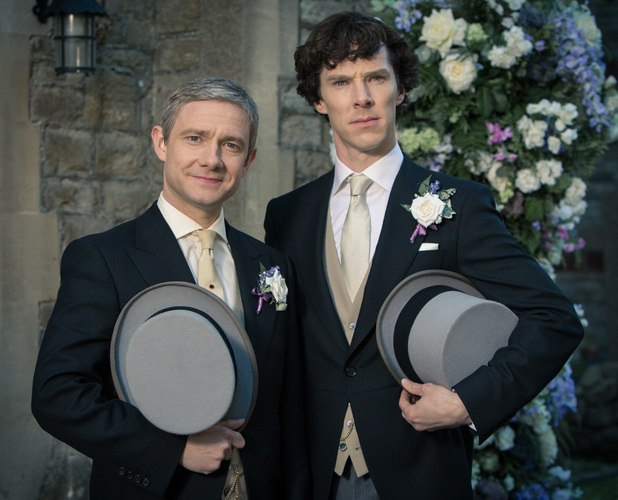 "If Benedict went under a bus tomorrow it would be the end of the show," Gatiss told The Mirror. "Benedict and Martin [Freeman] are our stars.
"We do three episodes a year and although people want more that's all we can do. They are both so famous now it's increasingly difficult to get them."
He added: "Sherlock made Benedict a star and I know he is eternally grateful to the show - he wants to do more.
"Martin is similar too as he is in The Hobbit and he's doing a new show in Canada with Billy Bob Thornton, a TV version of Fargo.
"They are both major stars but they both want to carry on. We just have to try and make the days work, that's all."
Read more:
http://www.digitalspy.com/british-tv/s129/sherlock/news/a556327/sherlock-creator-mark-gatiss-benedict-cumberbatch-is-irreplaceable.html#ixzz2vU9uM3tm
Follow us: @digitalspy on Twitter | digitalspyuk on Facebook