THE HUFFINGTON POST
By Jessica Toomer
Posted: 05/28/2014 4:05 pm EDT Updated: 05/28/2014 9:59 pm EDT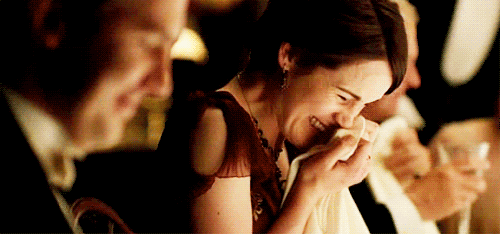 Big changes might be in store for the Crawley family when "Downton Abbey" returns for a fifth season next year.
The PBS show has collected hordes of fans all over the world, but if you're not British -- more specifically, if you aren't living in the U.K. -- you're probably aware of its wonky TV schedule. The Brits have the special privilege of viewing the period drama months before its American audience tunes in, and we Yanks don't mind complaining about the network playing geographic favorites whenever we get the chance.
But now it seems Americans aren't the only ones criticizing the scheduling conflict. The show's creator Julian Fellowes told The Telegraph he'd be more than happy to have the show simulcast. "I want to have simultaneous transmission in America and Britain," Fellowes said. "The difficulty that we have is that people are discussing the series as it happens online before America's seen it and on the Internet we're all in the same company. It's madness."
Spoilers are a huge problem for American fans. While the Christmas special of the show trended on Twitter last year, American audiences were only able to view the episode as recently as two months ago. After fellow British export "Doctor Who" saw big success in simulcasting its 50th-anniversary special in the U.S. and the U.K., Fellowes insisted there's no reason why "Downton Abbey" wouldn't also benefit from airing at the same time in both countries. Or at the very least, on the same day.
"I don't mean exactly the same time so people have to stay up all night," Fellowes explained. "But instead the same day in order for everyone to have a chance to watch it. The BBC have shown it can be done so all this talk that it's impossible is wrong,""
READ MORE HERE:
http://www.huffingtonpost.com/2014/05/28/downton-abbey-simulcast-schedule_n_5405729.html