INTERNATIONAL BUSINESS TIMES
By Arjun Varma
October 18, 2014 11:16 BST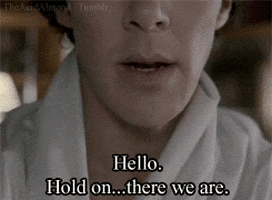 Benedict Cumberbatch is working on a super-secret project for BBC One and BBC Two and looks like fans are really hoping it could be a Doctor Who/Sherlock crossover.
The news that Benedict Cumberbatch is filming "something special" and highly secretive for BBC One and BBC Two is sure to make his fan base go into overdrive, states a Mirror report.
BBC One shared two mysterious snaps of the star on its Facebook page and wrote: "Benedict Cumberbatch filming something special for BBC One and BBC Two. More details soon…"
READ MORE HERE:
http://www.ibtimes.co.uk/benedict-cumberbatch-filming-secret-doctor-who-sherlock-crossover-1470641