SUNDAY EXPRESS
By: Stephanie Takyi
Published: Fri, October 17, 2014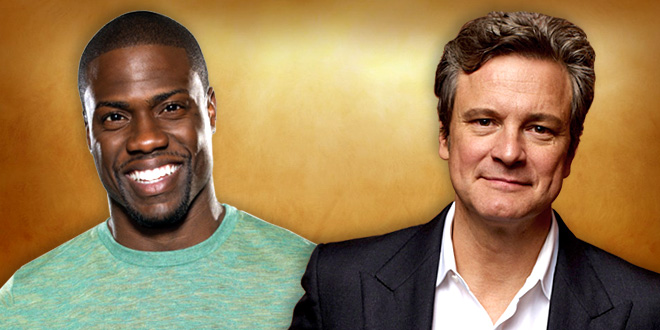 The Pint-sized Philadelphia native, who measures up at just 5ft2, will co-star opposite Colin Firth in a film that tells the story relationship between a wealthy white aristocrat who becomes a quadriplegic after a paragliding accident, and the young "street-tough" black man he hires to take care of him.
Talking about working alongside Colin, Kevin said: "He is an amazing actor, I think that's a movie that did amazing numbers and so we're excited about doing the remake and switching it up.
"I've always been into drama, I just believe that everything happens when it's supposed to. You don't rush it because when you're patient the right thing comes along."
Despite beating the likes of Chris Rock, Jamie Fox and Idris Elba for the coveted role, Kevin denied his ego was inflated after warding off the stiff competition.
"We never know who else is up for it, you just know they've offered it to you. All those guys are so talented so It's not about beating anyone, it's the directors deciding who is right for the part," he told Express.co.uk.
He added: "I guess they thought I was right for it, so I'm happy and thankful that I have the opportunity to do it."
READ MORE HERE:
http://www.express.co.uk/news/showbiz/524139/Kevin-Hart-Colin-Firth-Intouchables-film