ABC
Dec 5, 2014, 11:20 AM ET
By MICHAEL ROTHMAN
Entertainment Reporter
via GOOD MORNING AMERICA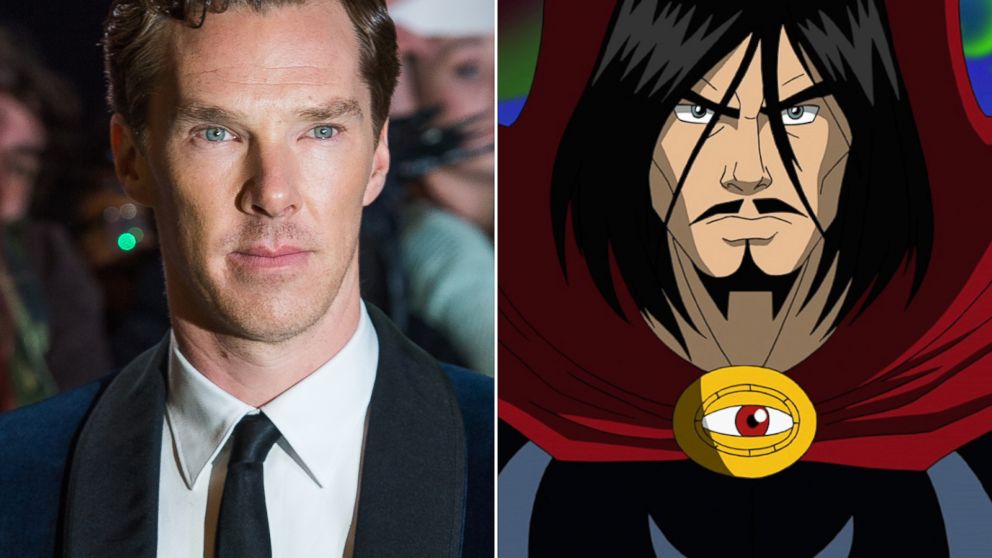 Marvel made it official last night, announcing that Benedict Cumberbatch, 38, would take on the role of "Doctor Strange" in the film due out on Nov. 4, 2016.
Doctor Stephen Strange discovers the world of magic and other dimensions following a terrible car accident, according to the official release.
The transition from "Sherlock" to "Strange" seems about as organic as can be and there's no question of Cumberbatch's acting chops. Plus, did you see him in "Star Trek Into Darkness" as Khan? The guy can kick some serious butt.
For average comic fans who don't know who this superhero is, it's time to get educated.
Strange first appeared in Marvel books back in the 1960s and his name partly came from the fact he first popped up in a series called "Strange Tales."
According to Marvel Wiki, Strange was a doctor, but that car accident mentioned above "severely damaged the nerves in his hands, ending his surgical career."
READ MORE HERE:
http://abcnews.go.com/Entertainment/inside-benedict-cumberbatchs-superhero-role-doctor-strange/story?id=27391774