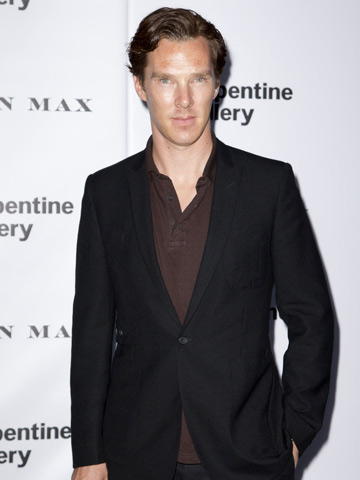 I'm actually shy,' says Benedict, 36.
'I'm not that confident in social situations - just going up to someone in a bar and saying hi is even more difficult for me because they won't know the real me.
'They will just know me as a fictional person I play on the screen.'
And despite being heralded as a sex symbol Benedict is also insecure about his looks, admitting that he thinks he loses out on roles for not being attractive enough.
'I'm aware of the power of looks,' the actor tells TV Magazine.
'I have wanted to play roles that have gone to much better-looking people than me and you think: "Oh well, that's the pin-up guy's part..." for an actor like my friend James McAvoy, who's gorgeous on screen.