SHE KNOWS ENTERTAINMENT
Oct 23, 2013 8:03 PM by Deirdre Kaye
Posted in Entertainment /
Television
Mark your calendars! Benedict Cumberbatch will return as Sherlock on Jan. 19.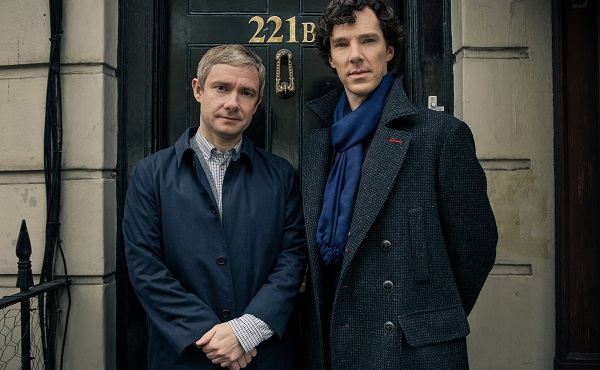 PBS made the official announcement today that they'll air the premiere of Sherlock Season 2 on Jan. 19, immediately following Downton Abbey, which will premiere on Jan. 5. So far, all we have to go on is a very vague preview from BBC One.
We're quite excited about PBS's pairing of Downton and Sherlock. According to the station, it's all part of a new effort to pair dramas together on a certain night in an effort to raise viewership for the public station. Their acquisition of Downton alone has already paid off quite handsomely. Sunday primetime grew 26 percent during the last season of Downton. Pairing the well-loved Sherlock with it can only boost their ratings.
The official air dates for all three episodes in Season 2 are:
Jan. 19 — Episode "The Empty Hearse"
Jan. 26 — Episode "The Sign of Three"
Feb. 2 — Episode "His Last Vow"
See you in January, Cumberb****es!