CHICAGO TRIBUNE
By Curt Wagner, @ShowPatrol
RedEye
4:16 p.m. CST, November 23, 2013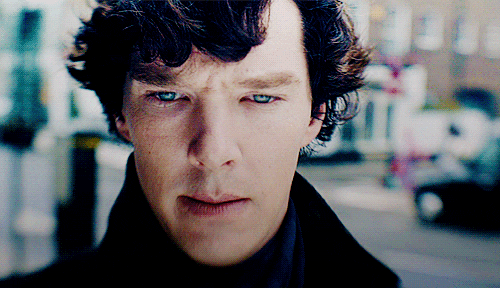 PBS released a teaser for Season 3 of "Sherlock" on Saturday that answers one burning questions about the master detective: Sherlock lives!
The 30-second clip shows Sherlock's grave, flashing to an upset Dr. Watson(Martin Freeman) before going to Sherlock (Benedict Cumberbatch) walking into a restaurant--without actually showing us his face.
"Oh my," one woman in another room says before showing her phone to a friend. Then everyone in the room gets messages that say #SherlockLives, #SherlockHolmesAlive! and #SherlockIsNotDead.
Finally, Sherlock is shown only from the back as he surveys London from a roof top.
READ MORE:
http://www.chicagotribune.com/entertainment/tv/redeye-sherlock-teaser-pbs-benedict-cumberbatch-20131123,0,665255.story