DIGITAL SPY
By Tom Eames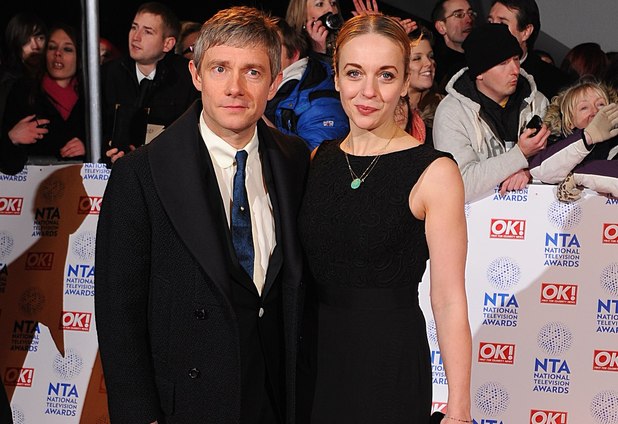 Martin Freeman has criticized a minority of Sherlock fans who sent online threats to his long-time partner Amanda Abbington.
The actor - who plays John Watson on the BBC drama - said it was "ridiculous" that people tweeted abusive messages to Abbington after she was cast as love interest Mary Morstan.
He told Time Out: "To me, they're not fans of the show - they're fans of a show going on in their heads.
"Obviously I love Amanda and I want everyone to react positively to her; she plays a fantastic character and brings a hell of a lot to the third series."
Freeman also revealed his concern that the new series will be an anti-climax for viewers in regards to how Sherlock Holmes faked his death in the previous episode.
He said: "There's something slightly mundane in knowing the truth of a thing. It's like asking Derren Brown to explain one of the amazing things he does. When he tells you, you're likely to go, 'Oh, right, erm...' I still think it's going to be satisfying, though.
"Loads of people have gone to town on how they think it happened - and some of the theories have been quite close. We have some fun with that in the show."
Read more:
http://www.digitalspy.com/celebrity/s129/sherlock/news/a536917/martin-freeman-slams-sherlock-trolls-over-amanda-abbington-abuse.html#ixzz2nDNTxC3G
Follow us: @digitalspy on Twitter | digitalspyuk on Facebook