SHE KNOWS
PETS AND ANIMALS
Jan 09, 2014 11:04 AM by Heather Barnett
Posted in Pets & Animals / Celebrity Pets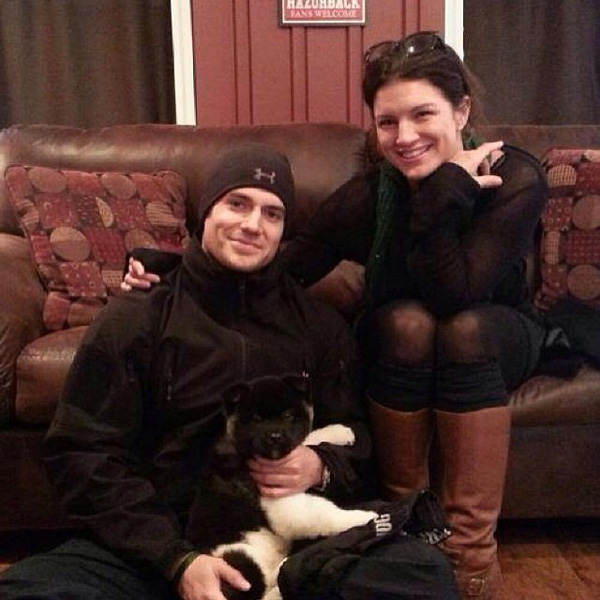 Our favorite Man of Steel (sorry, Dean Cain) and MMA fighter-turned-actress Gina Carano have just added a new member to the family. Take a look at their adorable Akita puppy.
The couple was spotted at the Little Rock, Arkansas, airport on Monday, Jan. 6, and it was later revealed on an Arkansas Big Bear Akita breeder's website they were there to pick up the newest member of their pack:
/We are proud to announce the newest members of the Big Bear family! Henry Cavill (Man of Steel) and Gina Carano (Fast and Furious 6) are the proud owners of a Big Bear Akita. It was so great working with Henry and getting to meet him as well as Gina was truly a treat. Both Henry and Gina are genuine and a joy to be around. It was truly an honor to add them to our extended family and [we] thank them for their patience in meeting us and our children. It's not every day that an A-list celebrity, much less 2 celebrities come to Beebe, AR to visit.
Rumor has it the couple plans to name the new pooch Kal-El (Superman's given name), but we have a few more suggestions just in case they want to go with something a little less on the wet nose.
READ MORE HERE:
http://www.sheknows.com/pets-and-animals/articles/1027527/henry-cavill-and-girlfriend-gina-carano-adopt-a-new-akita-puppy