DIGITAL SPY
By Morgan Jeffery
January 20, 2014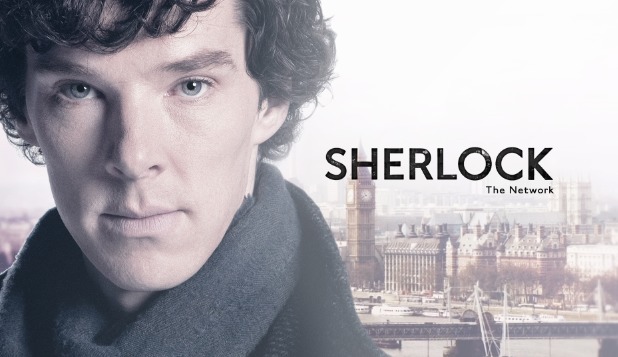 Do you want to help Sherlock Holmes?
Fans of BBC One's hit TV drama Sherlock can now do just that with iPhone app Sherlock: The Network, which sees the user integrated into the great detective's digitally-savvy homeless network.
You can assist Sherlock (Benedict Cumberbatch), John (Martin Freeman) and Mycroft (Mark Gatiss) on ten new cases, virtually navigating your way around London on foot, by tube or by taxi - speaking to witnesses and gathering evidence.
"As the story progresses, you go from being Sherlock's eyes and ears - just doing legwork - to becoming somebody who is much more of a detective, doing much more deduction," explains app writer David Varela, with the user being called on to decrypt scrambled audio messages, decode secret letters and more.
Users must virtually navigate across London.
Sherlock: The Network has replay value too, insists Rob Barnes, Creative Director at The Project Factory - the award-winning digital production company that devised the app alongside Hartswood Films. Each case contains multiple mini-games, all of which users can test out individually in a special training area.
"You can replay the games and get better and better - then when you replay the case, you can get better scores," says Barnes. All of which will allow Sherlock fans to scale the Global Leader Board, which can be accessed via Facebook Connect.
Benedict Cumberbatch stars in new video footage.
Varela and Barnes were keen for The Network to mimic the television show's "mainstream appeal" but also replicate its "intelligence and sophistication" - to that end, dedicated gamers can sweat over each new case, while novices are able to skip challenges and enjoy the app on a pure storytelling level.
"When we were coming up with the story and the game structure, we knew we had to have that accessibility and broad appeal, but also have that degree of depth," Varela explains. "It needed to be intelligent enough to match up to the Sherlock TV show but also be accessible and fun for anybody who's maybe not even seen the show to pick it up and enjoy it."
"Some of the feedback we've already been getting is that we seem to have struck the right chord," adds Barnes.
Read more:
http://www.digitalspy.com/tech/s129/sherlock/news/a545410/sherlock-the-network-app-its-a-bit-of-cumberbatch-in-your-pocket.html#ixzz2r97uOhXn
Follow us: @digitalspy on Twitter | digitalspyuk on Facebook