POP SUGAR
by Ryan Roschke 3/07/14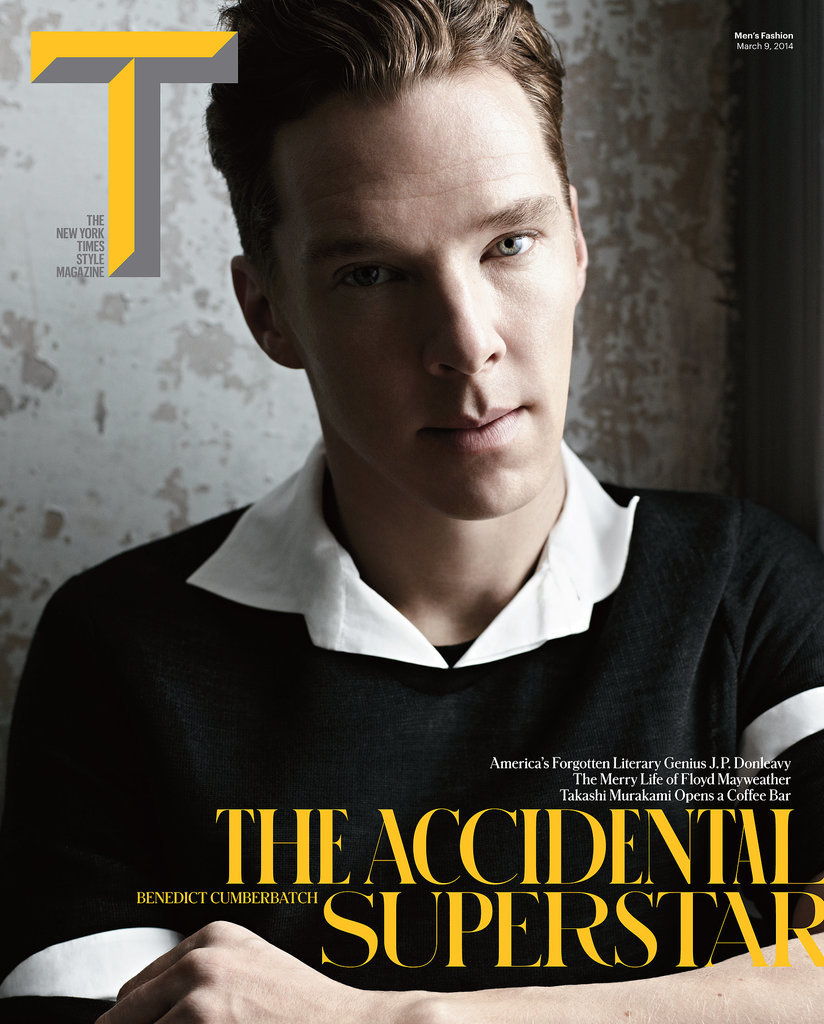 Benedict Cumberbatch graces the March cover of T Magazine, and the accompanying interview shows us yet another intriguing side of the star. By now, it's no secret who Benedict Cumberbatch is or why he's so sexy, so at this point, we're just enjoying the process of getting to know him better. Keep scrolling for our favorite revelations from his T Magazine interview.
1
He thought Khan, his Star Trek character, should have just been blown up at the end.
2 He played Queen Titania in his high school production of A Midsummer Night's Dream.
3 . 3. He thinks he looks like Sid from Ice Age.