ENSTARS
By Kevin Jacobsen, ENSTARS / Feb 28, 2014 03:19 PM EST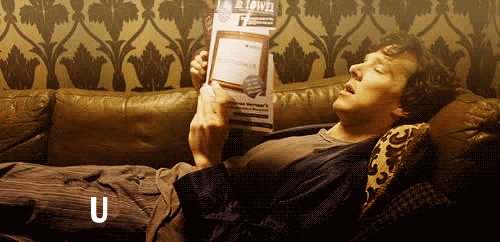 SOURCE:
thebusinessweave.tumblr.com
Very little is known about season 4 of Sherlock, though creator Steven Moffat has teased a few details on what fans should expect.
Season 4 of Sherlock will feature Sherlock's (Benedict Cumberbatch) nemesis Moriarty (Andrew Scott), who revealed himself to be alive in the season 3 finale.
Moffat said that he had a plan in place for Moriarty to appear again in the series since season 2, with Scott in on the plan as well.
Moffat suggested that Molly will be a part of the fourth season, saying that "every time we bring a woman into Sherlock, it works hugely well."
Fans may have to wait a long time to see the fourth season of Sherlock, much like every season. Moffat said after the season 3 finale that it's possible that the show won't be on the air again for another two years, much like the first season's debut in 2010, the second season in 2012 and the third in 2014.
Sherlock season 4 does not have a set premiere date yet, but it is expected to air in 2016.
READ MORE HERE:
http://www.enstarz.com/articles/34257/20140228/sherlock-season-4-spoilers-plan-in-place-for-andrew-scotts-moriarty-character-return-in-2016-video.htm