COMMUNITY VOICES
TV Q&A: 'Ripper Street,' 'Charlie Rose' and vacant positions on a local TV news outlet
Friday, 16 January 2015 09:14 AM
Written by Rob Owen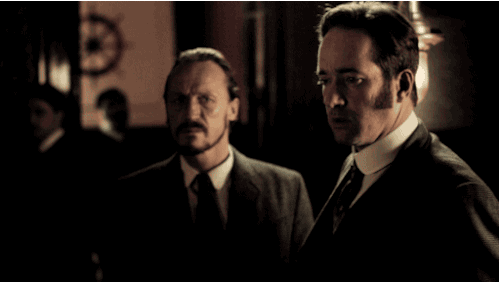 TV Q&A with Rob Owen
Submit a question to TV Q&A by clicking here.
This week's TV Q&A (after the "Read more" jump below) responds to questions about "Ripper Street," "Charlie Rose" and vacant positions on a local TV news outlet. As always, thanks for reading and keep the questions coming.
- Rob Owen, Post-Gazette TV writer
Q: "Ripper Street," canceled by the BBC and almost immediately saved by Amazon, ended its third series exclusive run on Amazon Prime UK on Boxing Day to both critical and viewer acclaim. It will be shown later this year on the BBC and on its sponsor here, BBC America. Since you will be attending TCA 2015 soon, if you have the opportunity to speak to anyone in the know at BBC America could you please ask them: When Ripper Street will air (the website says early 2015, whenever that means)? Will we get to see the "Amazon cut," where episodes lasted about 68 minutes, or the versions edited to 60 minutes for the BBC broadcast? And finally, is Amazon, BBC, Tiger Aspect and everyone else involved happy enough with its reception to begin a new story arc and continue to a fourth series? They left it in a satisfying place, but there is potential for much more. Seeing these characters continue to grow with the freedom that the Amazon sponsorship gives the production would be wonderful. Thank you!
- Linda, 48, Monroeville
Rob: First, thanks to Linda for sending me this question before the start of TCA so I could get an answer from a BBC America executive in person. Too often questions arrive just after my access.
BBC America senior vice president of programming Richard De Croce said no announcement has been made about when "Ripper Street" will return but he expects it will be late April after the second season of "Broadchurch" completes its run.
"We will air the Amazon cut, the original cut," he said. "Very often with BBC dramas we'll go to a 75- or 90-minute clock."
As for the show's future, looks like it's wait and see.
"Potentially," it could return again, he said. "The show went down very well in the UK so we'll have to see how season three does but we really do love the show and we're happy there is a really devoted fan base there as well."
READ MORE HERE:
http://communityvoices.post-gazette.com/arts-entertainment-living/tuned-in/item/38716-tv-q-a-ripper-street-charlie-rose-and-vacant-positions-on-a-local-tv-news-outlet