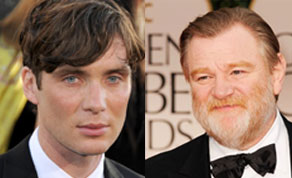 IFTN
By Julie Browne
Irish actors Cillian Murphy, Brendan Gleeson and Sam Keeley have begun filming 'Heart of the Sea', the new action adventure from Director Ron Howard.
Based on a novel by Nathaniel Philbrick, the film tells the true story of the whaling ship 'Essex, which inspired Herman Melville's 'Moby Dick'.
Filming is currently taking place in the Warner Bros. Studios Leavesden in Herfordshire UK, and in the Canary Islands
Cillian Murphy ('Breakfast on Pluto', 'Inception', 'Peaky Blinders') stars in the film as second mate Matthew Joy. Brendan Gleeson ('The Guard', 'In Bruges') is set to play an older version of one of the surviving crewmembers, who is interviewed years later by Melville. Sam Keeley ('What Richard Did') will play one of the crew members onboard the ship.
Directed by Oscar-winer Ron Howard ('A Beautiful Mind', 'Rush'), the cast also stars Chris Hemsworth ('Thor', 'The Avengers', 'Rush'), Benjamin Walker ('Abraham Lincoln: Vampire Hunter'), Ben Whishaw ('Skyfall') and Tom Holland ('The Impossible').
READ MORE:
http://www.iftn.ie/actors/actorsnews/?act1=record&only=1&aid=73&rid=4286455&tpl=archnews&force=1