BLEEDING COOL
Posted on April 3, 2014 by Linda Ge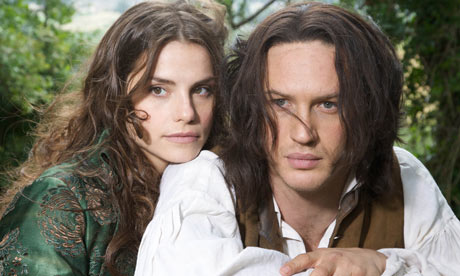 Tom Hardy and Steven Knight must have really, really loved working together on Locke, because not only is Hardy going to play a role in season 2 of Knight's Peaky Blinders series, now they're doing another TV project together.
Taboo is the name, and it's a historical thriller, which also has Ridley Scott on board as an executive producer. Filming on the 8-episode series will begin in early 2015. Hardy's a busy man, after all.
Here's the official synopsis:
Set in 1813, TABOO follows James Keziah Delaney (Hardy), a rogue adventurer who returns from Africa with 14 ill-gotten diamonds to seek vengeance after the death of his father. Refusing to sell the family business to the East India Company, he sets out to build his own trade and shipping empire and finds himself playing a dangerous game with two warring nations, Britain and America.
READ MORE HERE:
http://www.bleedingcool.com/2014/04/03/tom-hardy-to-star-in-bbc-miniseries-taboo-from-steven-knight-and-ridley-scott/