BREATHECAST
October 4, 2014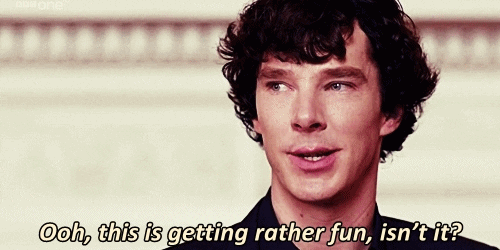 Regarding the Christmas special, Cumberbatch revealed that his character may be having a difficult time despite the happy holiday season.
Despite Sherlock's calm nature that was seen in the previous seasons, the viewers will see an unusual side of the intelligent detective during the Christmas special.
"We've never seen [Sherlock] being really pressed yet, so that will be interesting," Cumberbatch told Empire Magazine.
There has been no news as to what will be the reason for Sherlock's odd behavior, but reports say that the episode will be based on 'The Adventure of the Blue Carbuncle'.
The production for the special episode has not started yet, but it is speculated that the filming will begin in January. The slight delay in filming is said to be due to the busy schedule of Cumberbatch and Martin Freeman.
Although there have been no confirmation as to what the special episode and the upcoming season will be about, Cumberbatch promised the storylines will be amazing.
Meanwhile, the show's co-creator Steven Moffat claimed that the team is planning to top the applauded finale episode of the third season.
It is said that the production team is planning to have a devastating plan for the upcoming season.
"We practically reduced our cast to tears by telling them the plan. Honestly, Mark [Gatiss] and myself are so excited with what we've got coming up, probably more excited than we've ever been about Sherlock. ... Honestly I think we can [top the last series]," he told Hollywood Reporter.
READ MORE HERE:
http://www.breathecast.com/articles/sherlock-season-4-release-date-christmas-special-spoilers-benedict-cumberbatch-dishes-on-sherlocks-odd-behavior-20336/