WHAT'S ON
17:46, 23 JUNE 2015
BY KATHRYN WILLIAMS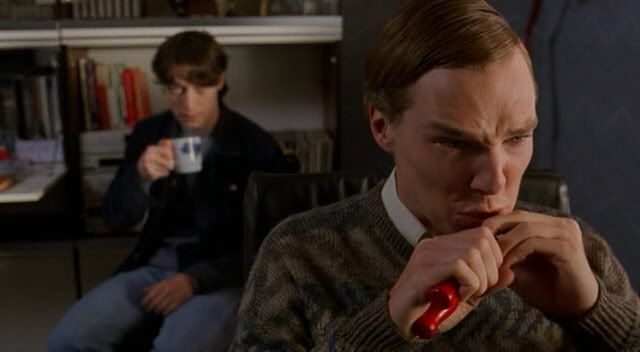 It was the story of a working-class underdog in 1980s Bristol, but the star-studded cast of 2006 film Starter for 10 have become huge global stars in their own right.
The film followed student Brian Jackson (James McAvoy) as he embarked on his first year at Bristol University, battling cliched opposition from peers as he attempted to get on the popular TV show, University Challenge.
So, let's see which familiar faces got their Starter for 10 correct with the film:
James McAvoy
Now known for his role as a young Professor Charles Xavier in the X Men series, Scottish actor McAvoy was already familiar to fans of Paul Abbott's television show, Shameless, in which he co-starred with his now-wife, Anne-Marie Duff.
He's also impressed in movies such as The Last King of Scotland, Atonement and the adaptation of Irvine Welsh's novel Filth.
Benedict Cumberbatch
He's our Sherlock Holmes here in Wales thanks to Steven Moffat and Mark Gatiss' re-imagining of Arthur Conan Doyle's character for the BBC hit, but back in 2006 (or 1985) Cumbers was the snotty nosed team-mate of McAvoy's Brian.
Since 2010 he's been filming Sherlock in and around Wales, but he's also gained notoriety from Hollywood thanks to roles in The Imitation Game, Tinker, Tailor, Solider, Spy, 12 Years a Slave and as the voice of dragon Smaug in The Hobbit: The Desolation of Smaug.
Mark Gattiss
Any fan of comedy would recognise Gatiss as one of the League of Gentlemen, but it wasn't until Sherlock he became a household name.
In the 1980s movie he portrayed University Challenge host Bamber Gascoigne who puts the main characters to the test on national TV.
In Sherlock (which he co-created) Gatiss also plays the titular character's brother, Mycroft.
Gatiss also has a small recurring role in Game of Thrones.
READ MORE HERE:
http://www.walesonline.co.uk/whats-on/film-news/james-corden-benedict-cumberbatch-starter-9513113