DIGITAL SPY
By Emma Dibdin
Wednesday, Mar 12 2014, 11:03am EDT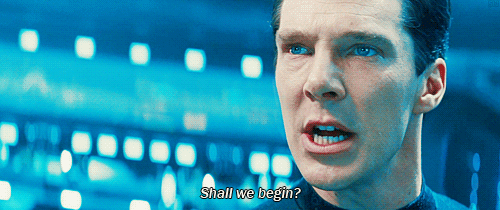 The actor revived iconic villain Khan in JJ Abrams's Star Trek Into Darkness last year, and the film ended with the character being placed in cryogenic sleep along with his crew, leaving the door open for a return.
"That was a stupid thing to do," Cumberbatch joked during an interview with The New York Times. "They should have just blown me up."
Abrams will not return to direct the third installment in his rebooted Trek series, owing to his commitment to Disney's upcoming Star Wars: Episode VII, but will stay on as producer.
READ MORE HERE:
http://www.digitalspy.com/movies/news/a557186/benedict-cumberbatch-hints-at-star-trek-3-return.html