ENTERTAINMENT WISE
By Deepika Rajani On February 20, 2014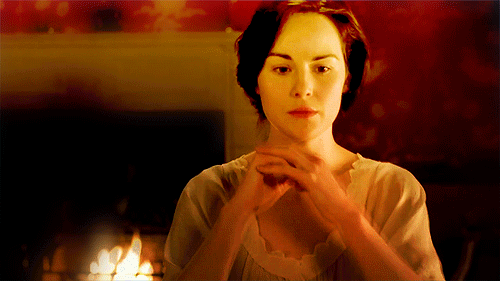 The final episode of the fourth series saw Lady Mary battling with the affections of two men. But could the new series - set to air later this year - be the series that Mary finally chooses between Lord Gillingham and Charles Blake?
Well it could definitely be a possibility after the characters Lady Mary, played by Michelle Dockery and Lord Gillingham, played by Tom Cullen, were spotted getting very close whilst filming scenes for the hit ITV period drama.
Lady Mary and Lord Gillingham share a kiss (WENN)
In the pictures, Michelle's Lady Mary could be seen wearing a blue coat with fur trim, with a matching flapper hat as she walked alongside Tom's Lord Gillingham and as the couple stood on the pavement, they kissed.
Speaking of the scenes, The Sun reported an onlooker noting: "The scenes looked very cosy. There was an affection there that you would expect from a couple in a relationship.
"But who knows what is in store for them next series."
Read more at
http://www.entertainmentwise.com/news/141485/1/Downton-Abbeys-Lady-Mary-Has-Made-Her-Choice-Find-Out-Who-Shes-Been-Caught-Kissing#mfL8ZwZ9uTJbX1XM.99